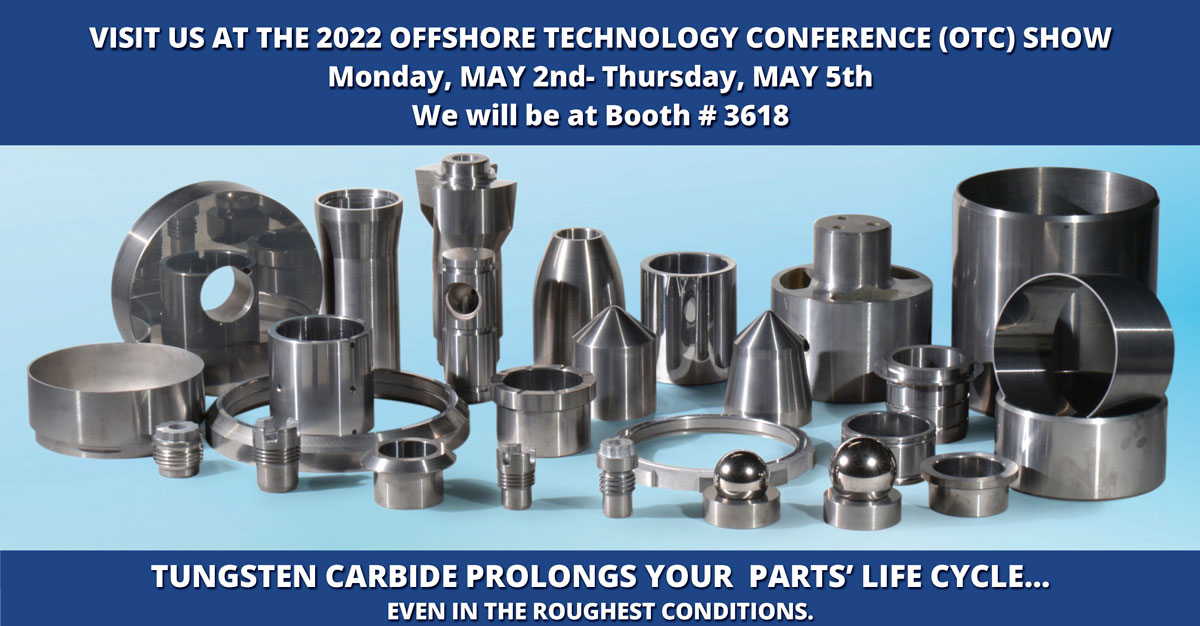 Visit us at the 2022 Offshore Technology Conference (OTC) Show
Monday, MAY 2nd – Thursday, MAY 5th
We will be at Booth # 3618

Zigong Cemented Carbide Corp. Ltd, welcomes you to visit us at the NRG center to discuss tungsten carbide powders, parts and components.
A complete production line from APT to dozens of carbide parts
A leading tungsten carbide manufacturer with a dedicated R&D team
The world's largest carbide bushing and sleeve manufacturer
A Nationally-certified Lab with the state of art test instruments
API Specification Q1 Certified
Zigong Cemented Carbide (ZGCC), built in 1965, is dedicated to developing and manufacturing tungsten-related products since its foundation. ZGCC has seven subsidiaries and 13 plants with over 2,800 employees in three production bases. With a total capacity of 4,000 metric tons of different products across a span of over 40 countries, this makes ZGCC the leading tungsten carbide manufacturer both in tungsten raw powders and ground and brazed components.